Meet the Ski Dubai Penguins
We've got some very special residents at Ski Dubai – our wonderful penguins. Perfectly suited to life in the Antarctic, we've made sure our guests are treated to the very best conditions, lots of delicious fish to eat, and plenty of friendly human beings to say hello to. Meet Hadi, Sqeaky, Pebbles, Lulu, McFatty and friends during your own Penguin Encounter, or help us keep these wonderful creatures safe and support conservation work all around the world by adopting a penguin. We have two different types of penguin at Ski Dubai, the charming Gentoo penguins, and the splendid King penguins, the second-largest breed of penguin in the world.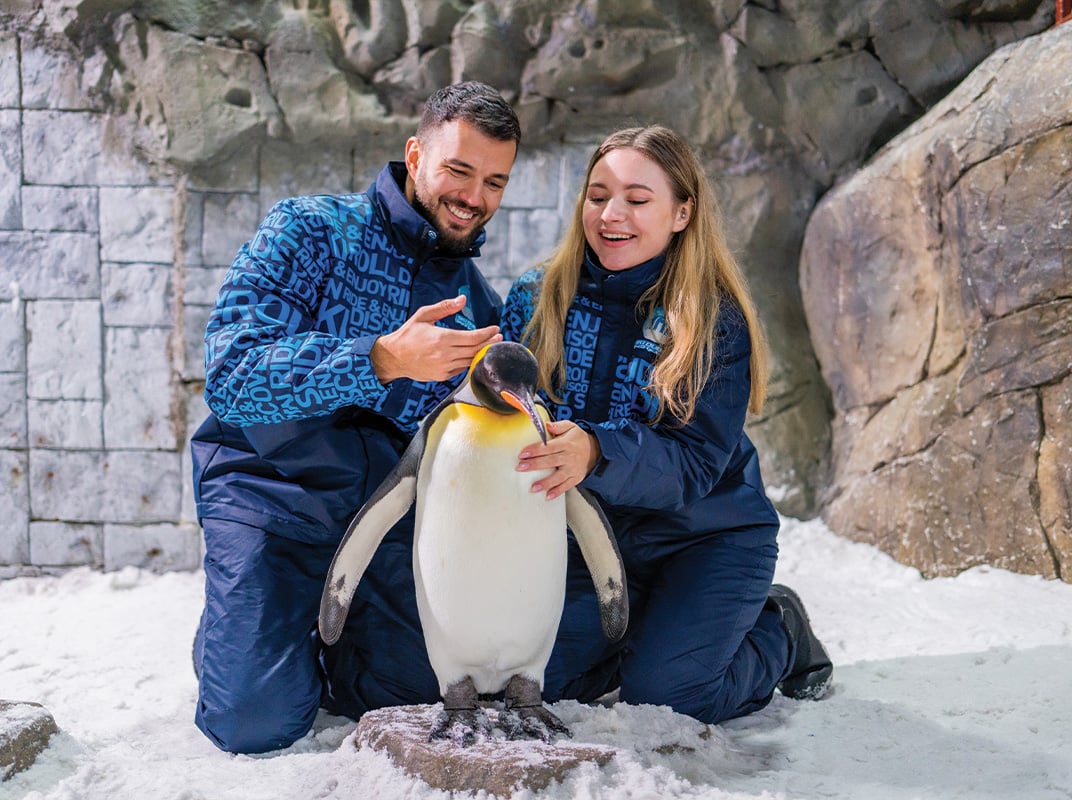 No need to bring your own gear
If you're a keen skier but didn't realise that tourist places in Dubai included a genuine ski slope then don't worry if you've left your skis at home, we have all the gear you'll need to have an amazing day on the slopes. From boots and jackets to gloves, safety equipment and, of course, skis, you can get everything you need at the hire shop. We have a huge selection of skis and snowboards for you to choose from, whether you're a wobbly-legged novice or could ski before you could walk!
The only thing you might need is a bobble hat to keep your ears warm, but again, don't worry if you've left it at home – we have a whole range of Ski Dubai merchandise on offer, including bobble hats.
After a day spent on the slopes, you can warm up with a hot chocolate and a movie at our unique Snow Cinema, with your very own personal heater and fluffy blanket while watching a Hollywood blockbuster. With all that on offer and more, Ski Dubai definitely ticks all the right boxes as one of the best tourist places in Dubai this summer.