Snowboard Adult 5 Weeks Advance Camp
For all skill levels. Get ready to shred the snow like a pro at our 5-week snowboard camp. From grasping the basics to more advanced skills, and intricated techniques, you'll learn it all in our beginner, intermediate, and advanced lessons. Includes five lessons plus all gear and equipment for AE 1030.
Duration: 90 minutes 5 lessons
Rental: Gear and equipment ( Gloves are not included)
Age: 14 years and above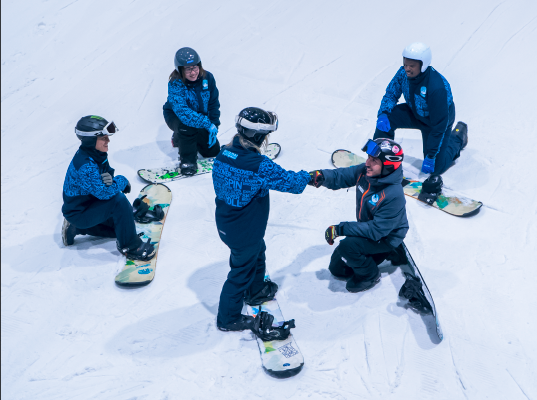 Important Booking Information
What We Provide
OUR AWESOME INSTRUCTORS
What makes our instructors awesome? For a start, we only hire the best to teach at Ski School. You'll be paired with an expert instructor who will do more than just help you reach your snow goals; they'll welcome you into the snow community and help boost your fitness levels, too.