Are you ready to take your skiing skills to the next level? Join us for an electrifying Slalom Ski Group Lesson that promises an adrenaline-pumping adventure like no other. Get ready to:
Master precision turns and navigate through gates with finesse.
Carve efficient lines down the slopes like a true pro.
Embrace the dynamic rhythm changes that make slalom skiing an art form.
This 90-minute action-packed lesson is tailored for youngsters aged 7 to 13 who have completed an Advanced - Level 4 lesson. Led by our expert instructors, this is your chance to refine your technique, boost your confidence, and create unforgettable memories on the slopes of Ski Dubai. Don't miss out on this incredible opportunity – enroll today and experience the exhilaration of slalom skiing!
Timings: 17:30pm to 19:00pm
Price: AED 215
Age Group: 7 to 13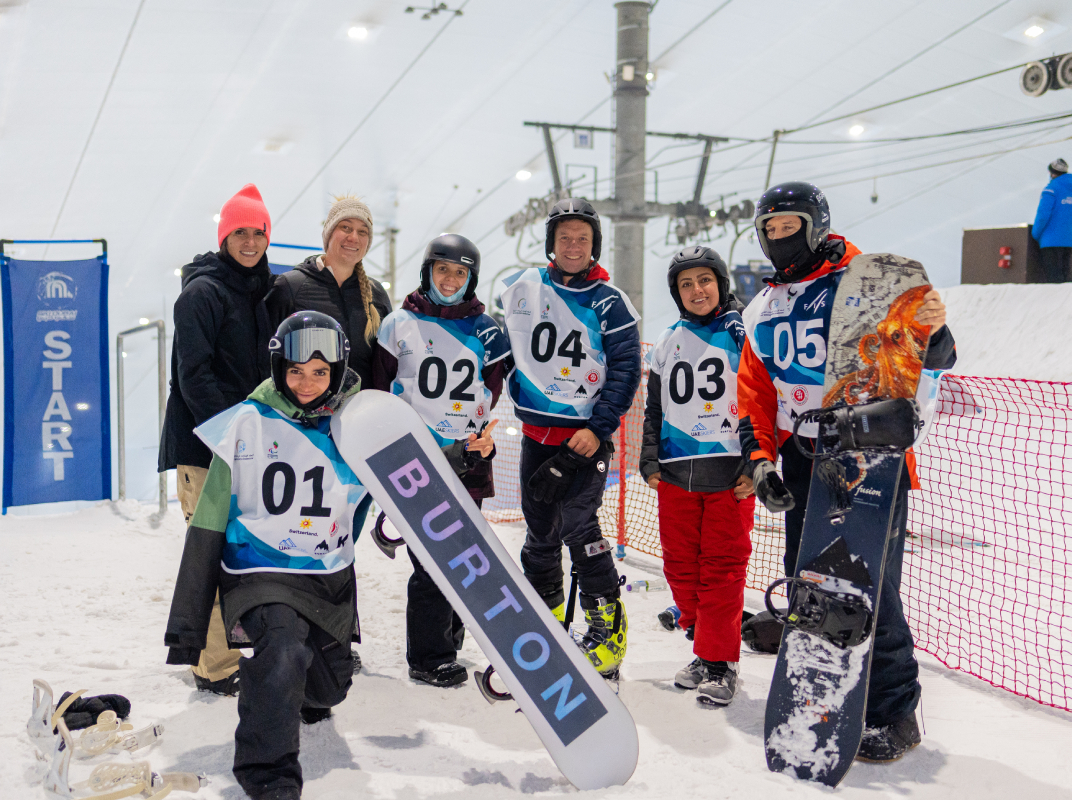 Important Booking Information
What We Provide
OUR AWESOME INSTRUCTORS
What makes our instructors awesome? For a start, we only hire the best to teach at Ski School. You'll be paired with an expert instructor who will do more than just help you reach your snow goals; they'll welcome you into the snow community and help boost your fitness levels, too.