Ski 5 Days Freestyle Camp Adult
When you've mastered the Slope and are ready to try something new and exciting, give freestyle a go! Learn tricks that'll show off your skills on the snow. Gear and equipment are included.
Duration: 90-minute lessons for 5 days
Rental: Gear and equipment included ( Gloves are not included)
Ages: 14 and above
Price: AED 1030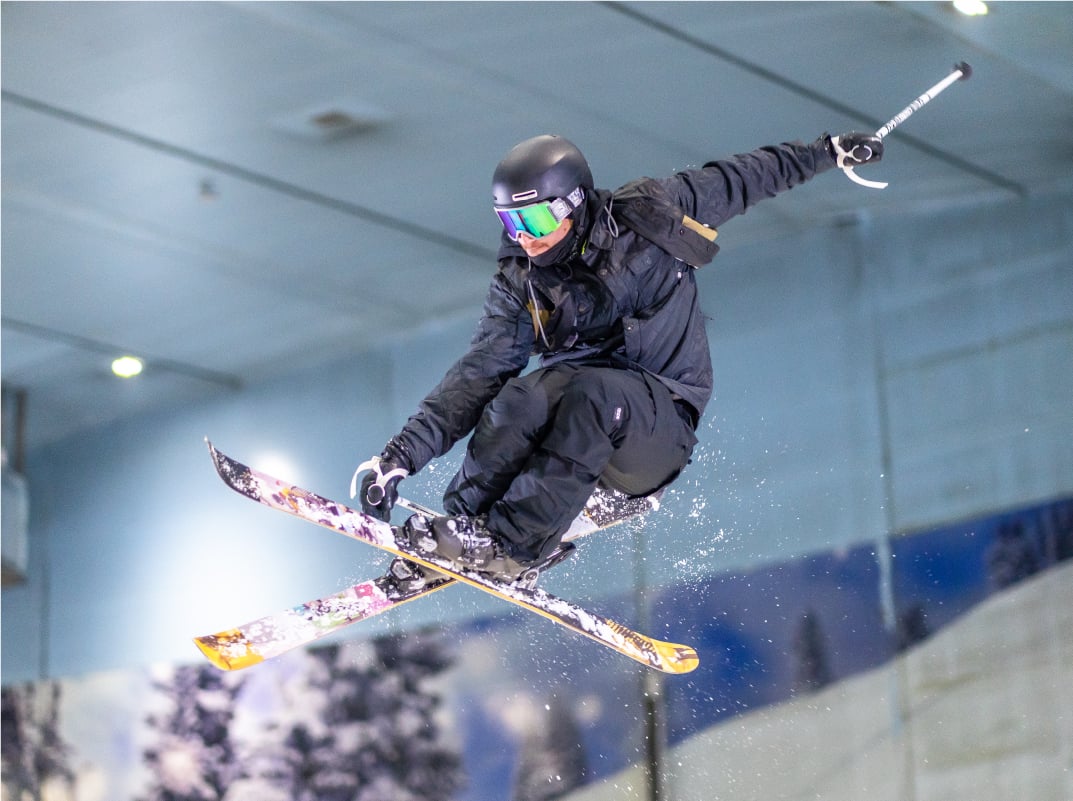 Important Booking Information
What We Provide
OUR AWESOME INSTRUCTORS
What makes our instructors awesome? For a start, we only hire the best to teach at Ski School. You'll be paired with an expert instructor who will do more than just help you reach your snow goals; they'll welcome you into the snow community and help boost your fitness levels, too.