Treat your little one to a magical makeover and watch them transform into Snow Royalty right in front of you. With the Snow Royal Makeover, your little one can enjoy a Snow Prince/Princess Makeover, choose from different costumes, meet and greet the Snow Queen, experience a one-on-one session, and bring home a personalised photobook.
Price per person is AED 999:
Includes makeover, costume, meet and greet with Snow Queen, photo shoot, personalised photobook, and 30-second highlight video and digital images.
Available on Fridays and Saturdays from 2-6 p.m. ( : 2:00 pm, 4:00 pm ,6:00pm).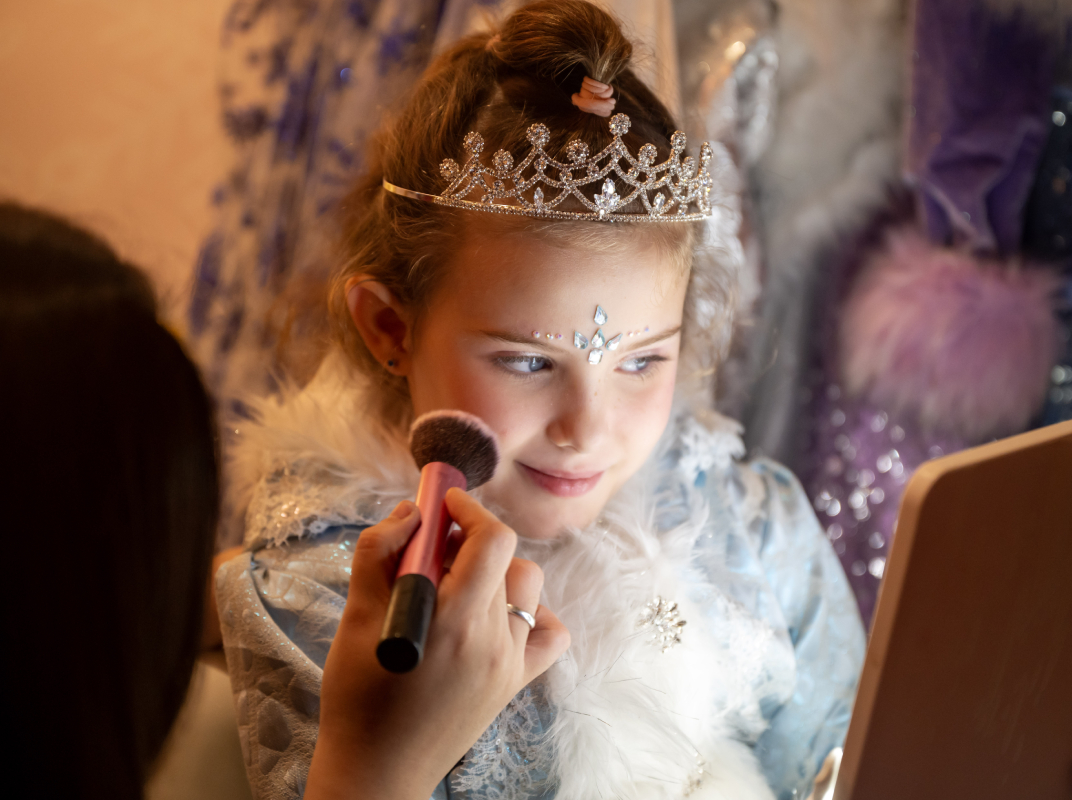 Terms And Conditions
What We Provide