CHALLENGE YOURSELF
There's snow better place to push your limits!
So much more than just a ski slope!
There are more ways to work up a sweat in the snow than you ever thought possible. Ski Dubai is home to fitness buffs of all kinds - from Olympic athletes prepping for their next competition, to folks busting a move in snow Zumba.
The wonders of winter wonders
Did you know that exercising in the cold is good for you? From giving you an invigorating energy boost to improving heart health, read on to discover how you can benefit from an icy workout - then come and give it a go!
Checkout all events →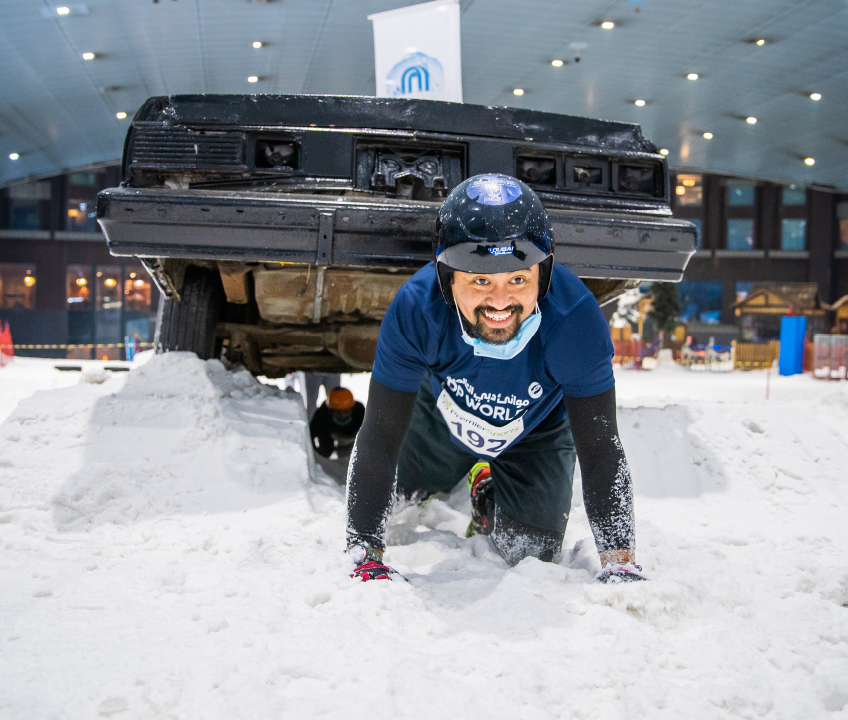 IMPROVE
Improve endurance and go the extra mile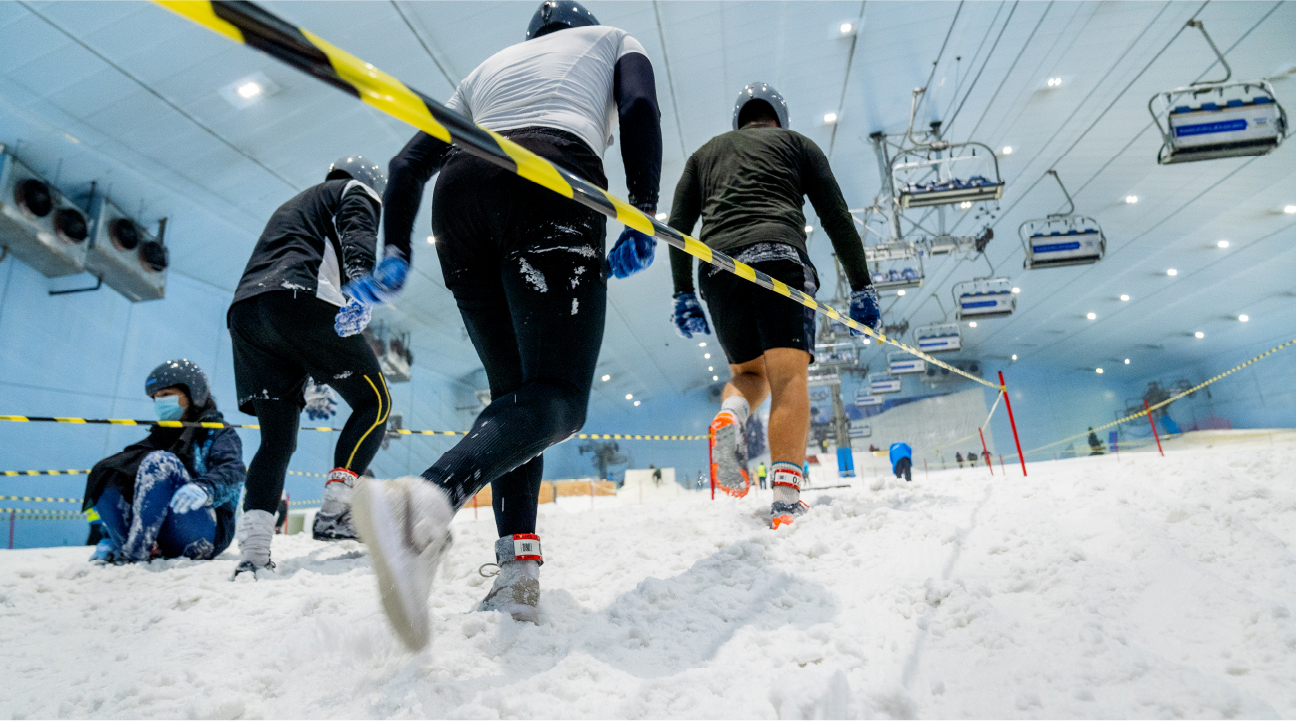 TRAIN
Train your mindset and overcome challenges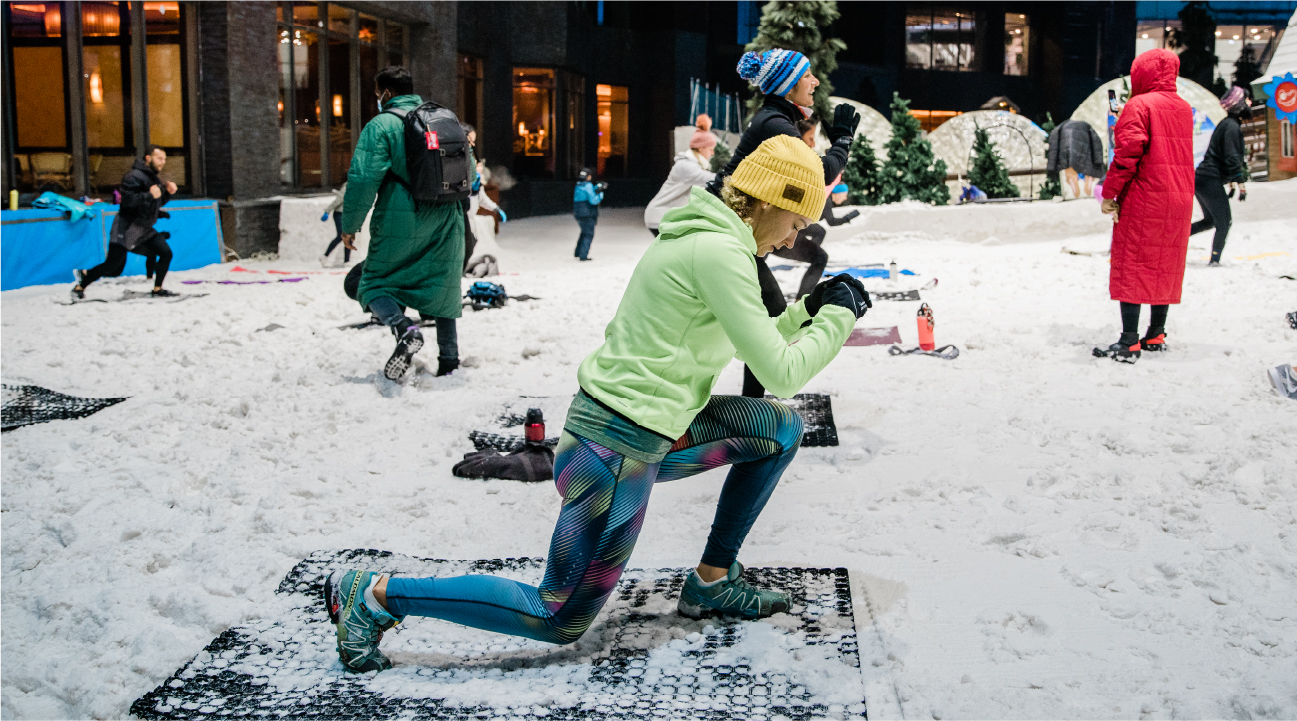 ENHANCE
Enhance your workout as your body works harder in the snow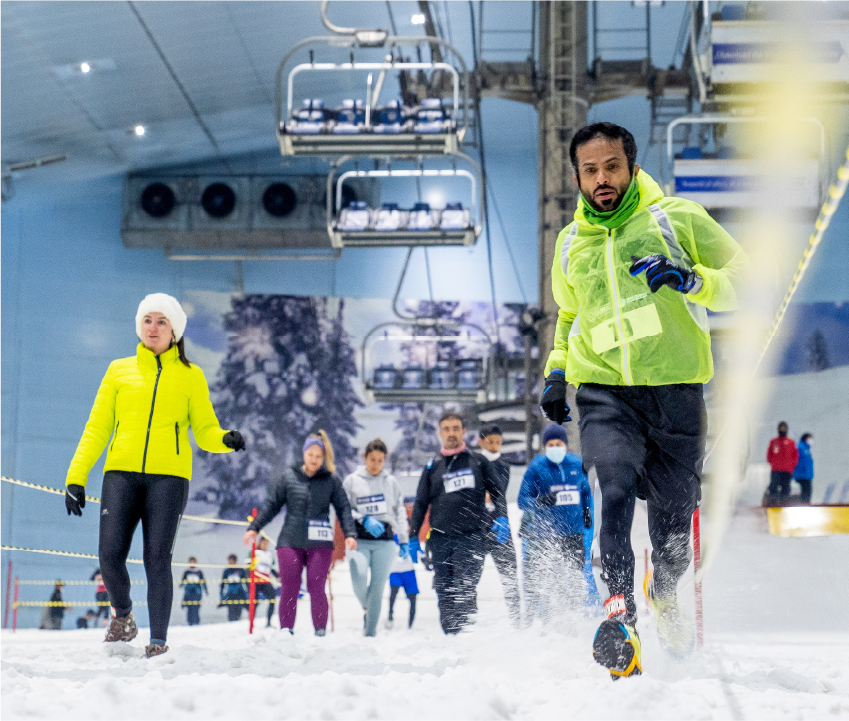 STRENGTHEN
Strengthen your immune system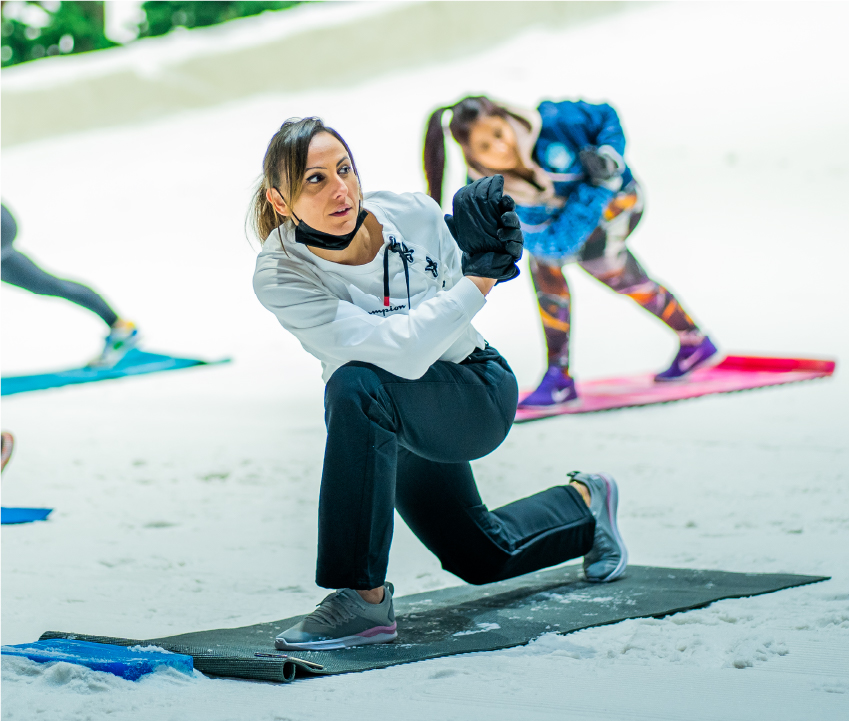 BOOST
Boost your heart health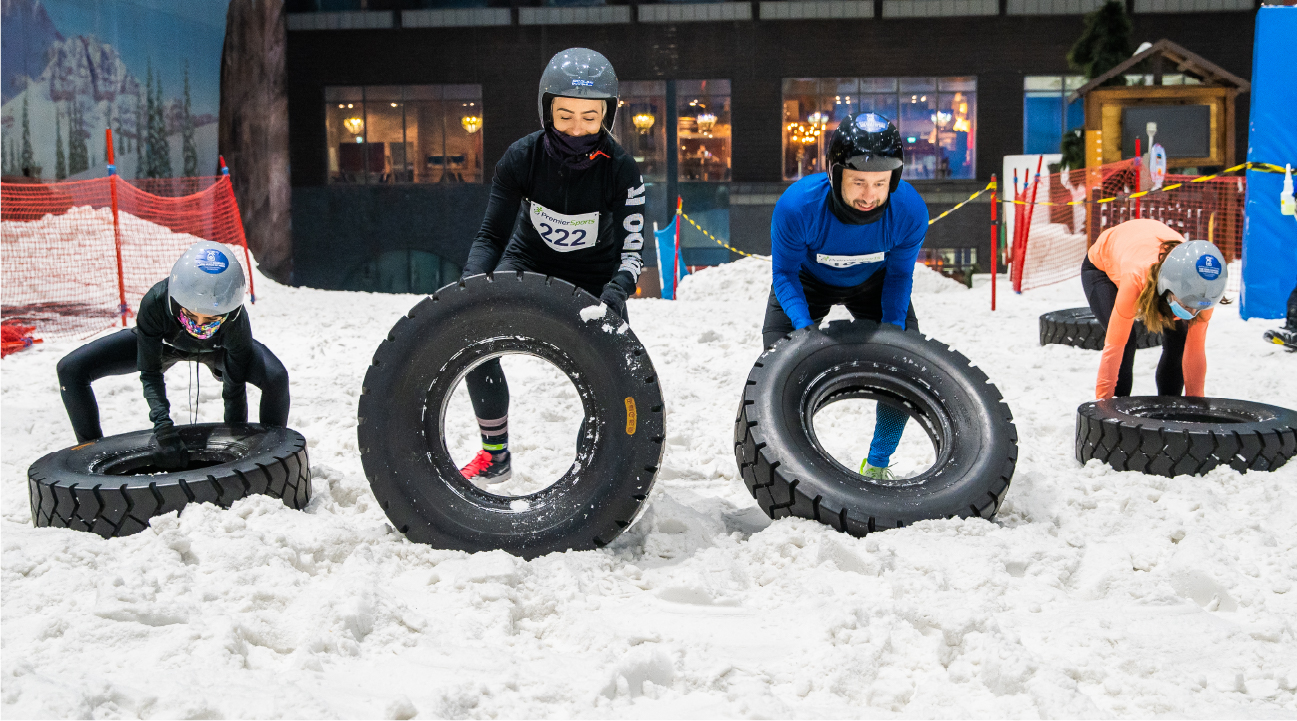 COMBAT
Combat fatigue and keep those activity levels high

Join our community
Come join our community of folks who love to workout in the cold! Our expert instructors will help you hit your fitness goals and have fun, too. Why hit the gym when you can work up a sweat in the snow?