The Ideal Indoor Activity
The Snow Park
A winter wonderland in the middle of the desert!
The 4,500 square meter Snow Park offers a huge variety of activities for kids of all ages, as well as the grown-ups too. If you've ever dreamed of hurtling down the bobsleigh run in the Winter Olympics, now's your chance!
Or how about bouncing down a ski slope in a huge Zorb ball? From tobogganing and ice wall climbs, snow bumpers or a meet-and-greet with our adorable penguins, the Snow park has to be one of the best indoor activities in Dubai.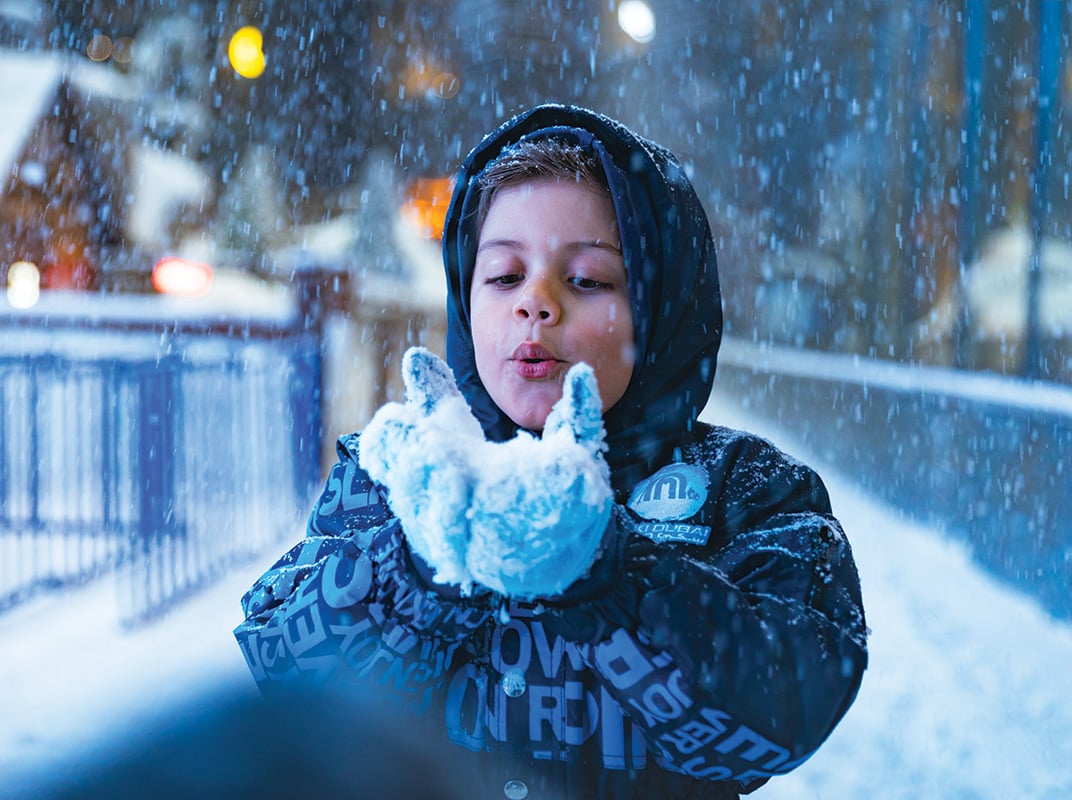 Ski School
Learn to Ski in Dubai
You don't have to head off to the mountains to learn to ski – you can do it right here in the middle of one of the busiest cities on earth. The Ski Dubai Ski School is the place to go to get started in this exciting sport, or to fine-tune your skills before you head off to the mountain slopes this winter!
Our qualified and experienced instructors will teach you everything you need to know. You don't need your own skis as you can hire everything you need (right down to your gloves) at Ski Dubai. And spending an hour's lesson on the slopes is a really good excuse to indulge in a hot chocolate afterwards!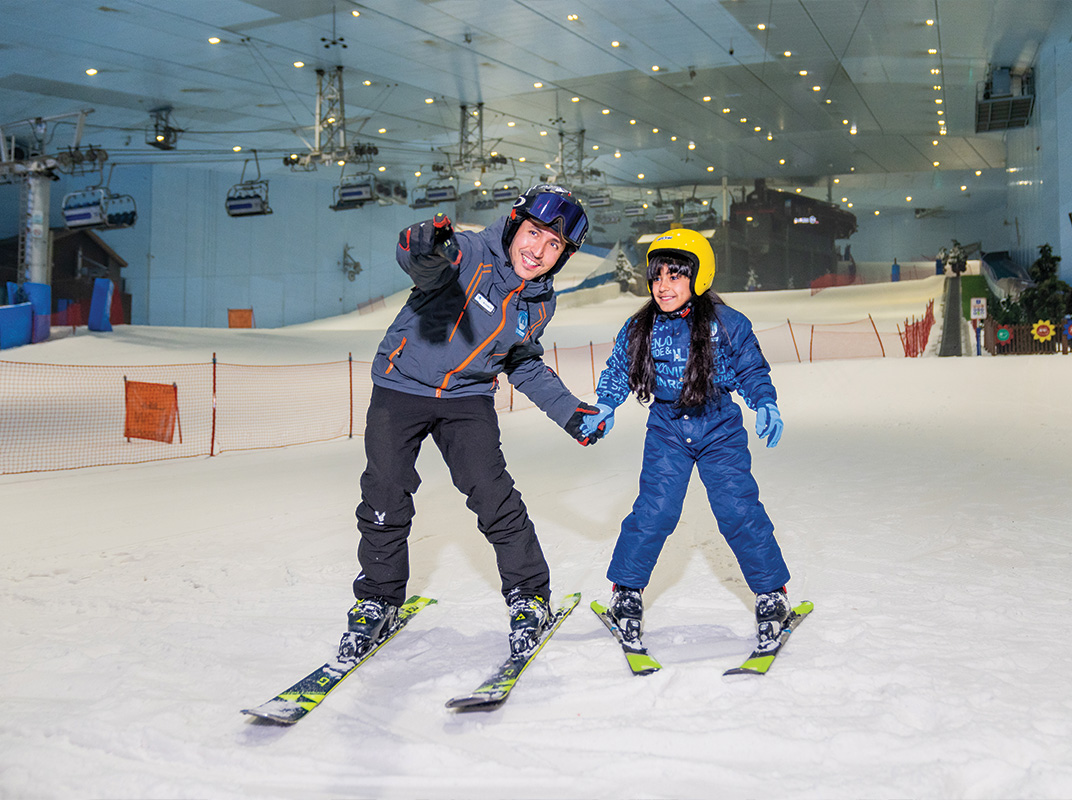 General Skiing and Snowboarding Sessions
Our slopes are open to skiers and snowboarders of all levels and all ages. The chairlift takes you to the top of the slope so you don't have to trudge up yourself, and there's lots of child-friendly options such as bobsled runs on big rubber rings that are a ton of fun. Tickets for the slope are available for a morning hike, a two-hour session, or if you just can't get enough of the slopes, an all-day pass!
If you've never thought that indoor activities in Dubai would include skiing, why not head over to Ski Dubai to see just how much fun staying indoors can be? We think it's the ideal indoor activity!