Our popular Snow Run gets a festive makeover! Dig out your best costume, slip on the white beard and don your running shoes - a cool Festive Fun Run is coming to Ski Dubai.
On December 10, Santa Claus will flag off our first-ever Festive Fun Run as you cover the distance of 1km of Ski Dubai. However, don't fret! We have a special 400m course designed for our younger runners and families.
Every participant will get access to the event, a race pack, and a commemorative medal. Grab your tickets and start prepping from today. We will see you at the start line!
Last day to register is on December 7, 2022.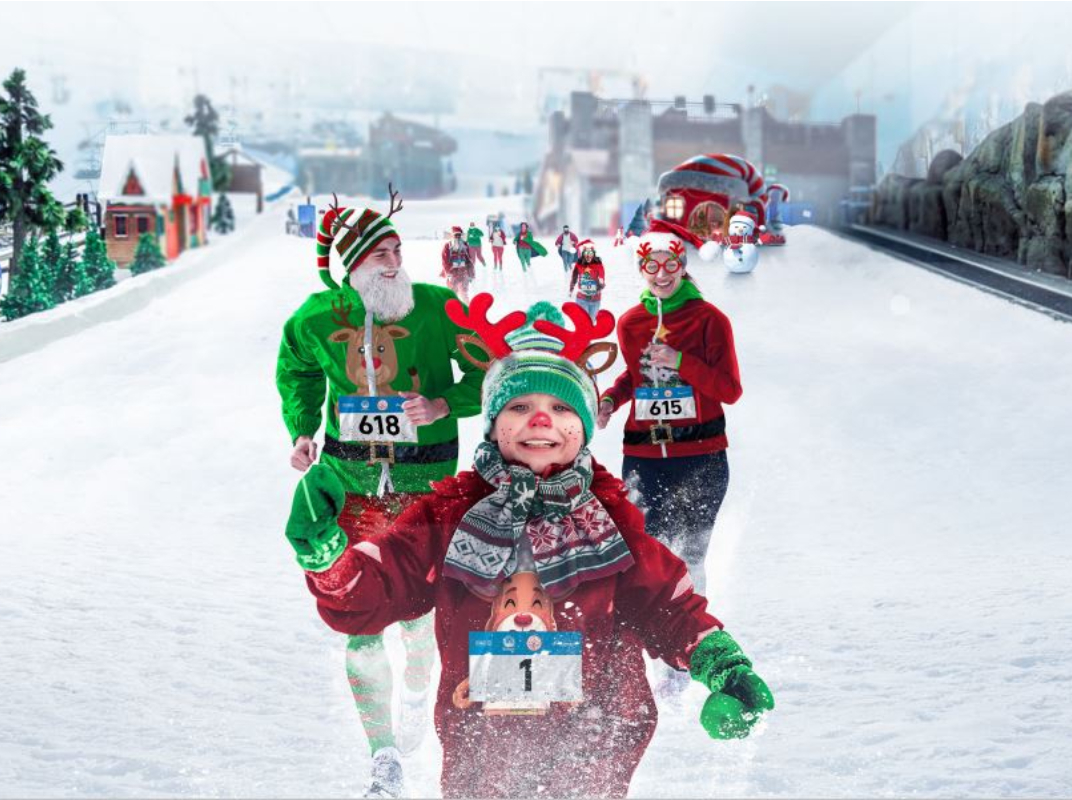 • Group A: 7:00 am
• Group B: 7:30 am
• Group C: 8:00 am
Kids (5 – 9 years old): AED 21
Teens (10 – 17 years old): AED 52.50
Adults (18 - 70 years old): AED 105