Winter magic meets the summer sun in the first-ever season of Snow Oman's Summer Camp. From 02 July to 31 August, kids ages 4-10 are welcome to enroll in the coolest full-day summer camp in Oman and beat the summer heat and boredom with unlimited snow park rides and attractions, fun learning workshops, physical activities, treasure hunts, magic shows, outings to VOX Cinemas and Magic Planet and snow much more for OMR 500!
02 July to 31 August
Sunday-Thursday only
9:00 a.m. to 5:00 p.m.
Snow park rides
Penguin encounter
Ice skating lesson
Snowman building
Arts & crafts workshop
Painting/pottery workshop
Zumba
Scavenger hunt
Treasure ship adventure
Face painting
Magic show
Mascot parade
Interactive rental area experience
Balloon art bonanza
Trip to VOX Cinemas
Trip to Magic Planet
Please be aware that the activities mentioned above may vary slightly from day to day, depending on the date of the camp booking.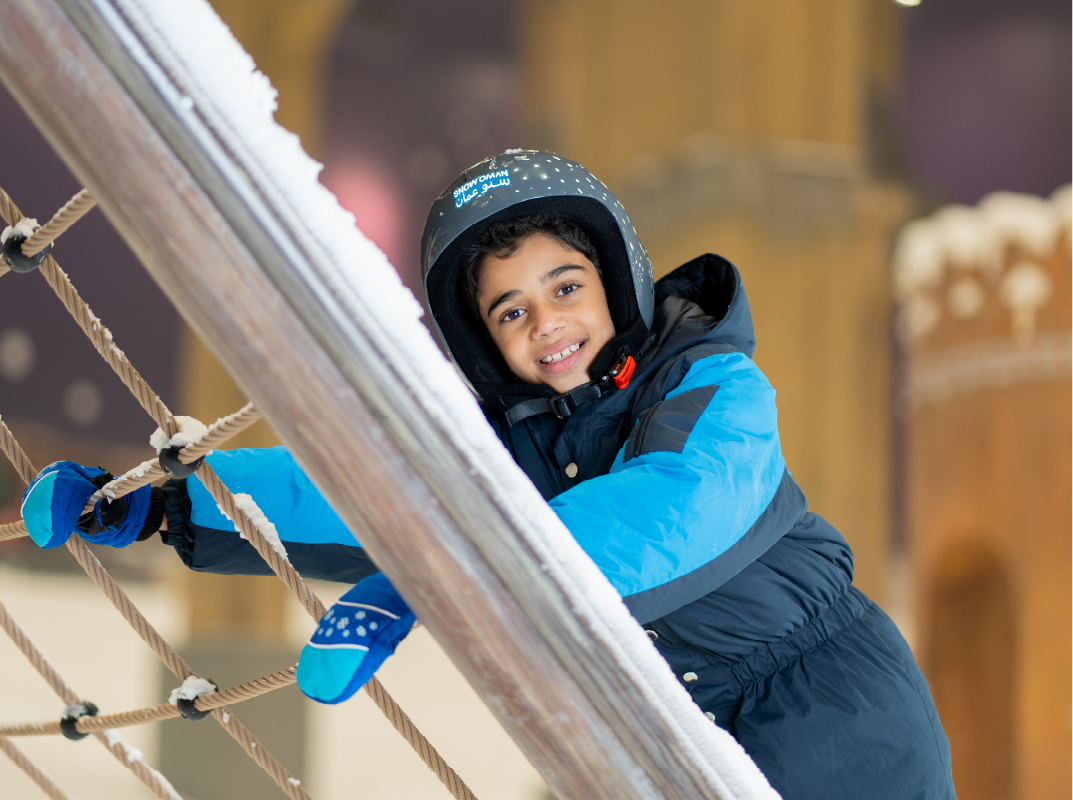 Sunday to Thursday:
9:00 to 9:30 - Registration

9:30 to 10:15 - Activity 1
10:15 to 10:30 - Snack
10:30 to 12:30 - Activity 2
12:30 to 13:30 - Lunch
13:30 to 14:45 - Activity 3
14:45 to 15:30 - Activity 4
15:30 to 15:45 - Snack
15:45 to 16:45 - Activity 5
16:45 to 17:00 - Pick up & sign out