ADVENTURE AWAITS!
Enter a world of snowy enchantment at Snow Abu Dhabi
EMBARK ON A MAGICAL JOURNEY
There's snow much to explore across our park! Discover the tale of our hero siblings and become part of the story when you meander through the Snowflake Garden, or get an adrenaline rush on our exciting rides.
IT ALL BEGINS IN THE SNOWFLAKE GARDEN…

Ride the Crystal Carousel made by the magical Flurries to celebrate the animals of the enchanted forest, or take a tour aboard the Polar Express Train.
Book tickets ⟶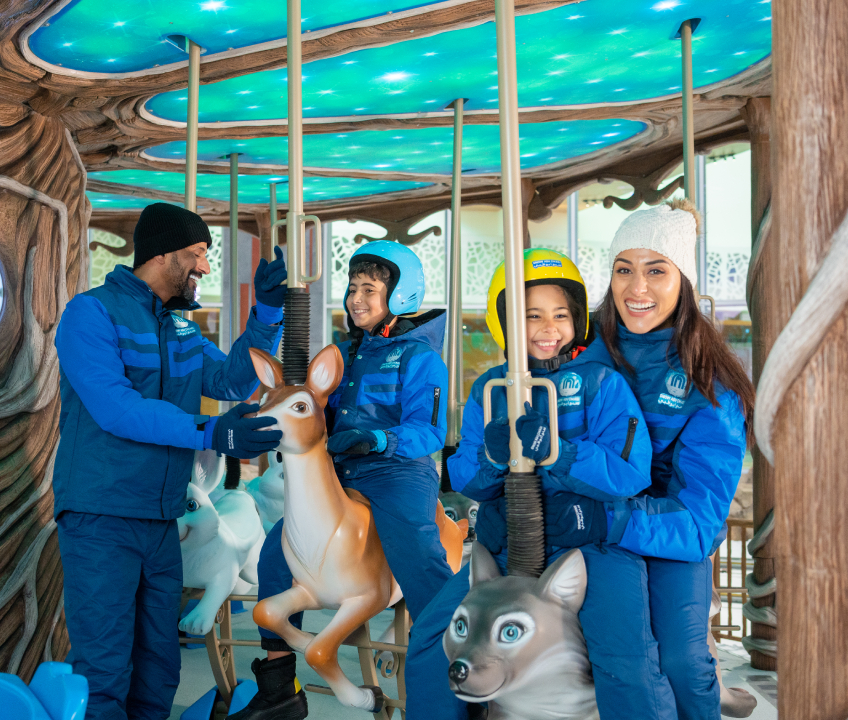 CRYSTAL CAROUSEL
Located in the Snowflake Garden, the Crystal Carousel is a stunning and twinkling creation made from snow flurries to celebrate the animals of our enchanted forest.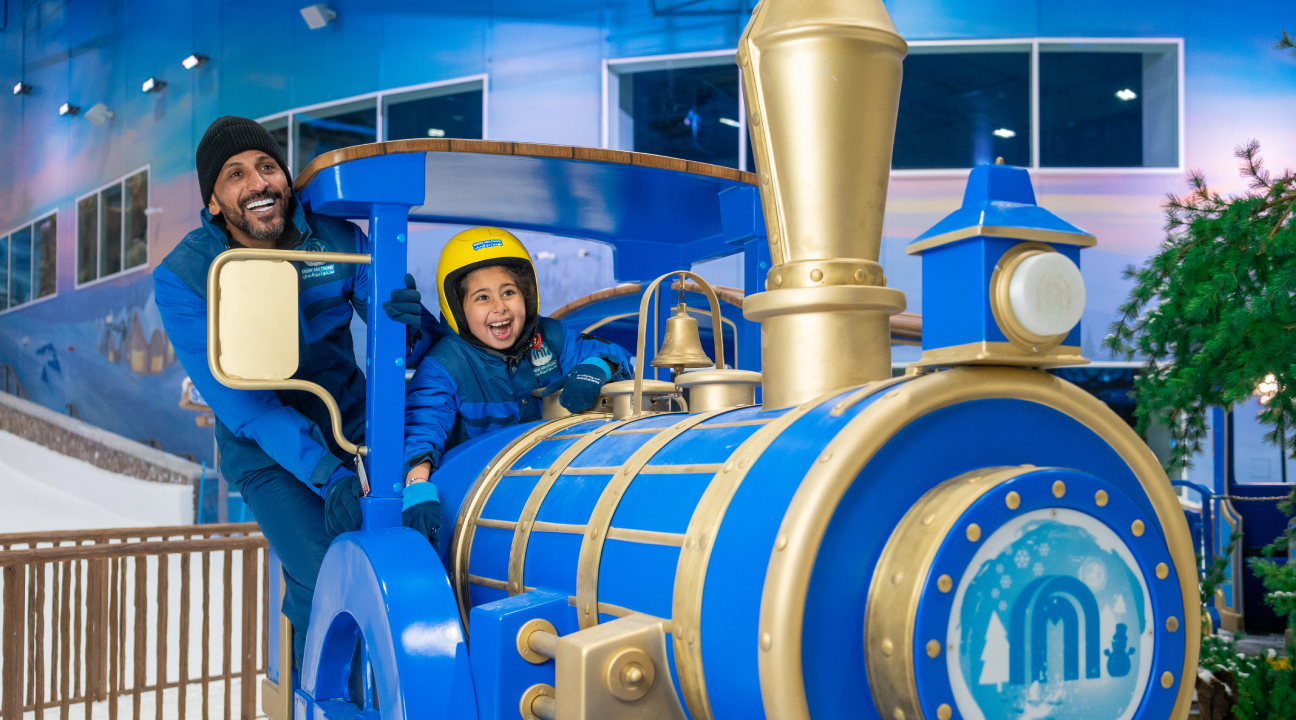 POLAR EXPRESS TRAIN
Make magical moments together with your family aboard our special train that'll take you through our mystical forest and snowbanks.
EXPLORE FLURRIES' MOUNTAIN
Gather around the Enchanted Tree to discover the magical wonders of the park.
Book tickets ⟶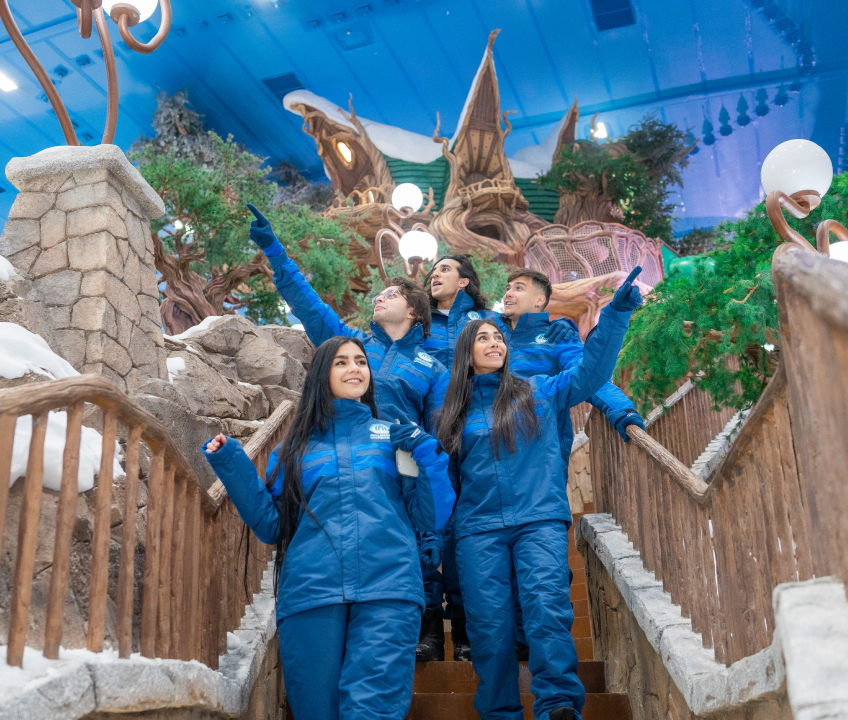 ENCHANTED TREE
Youngsters will love exploring the Enchanted Tree to discover the magical wonders of the park.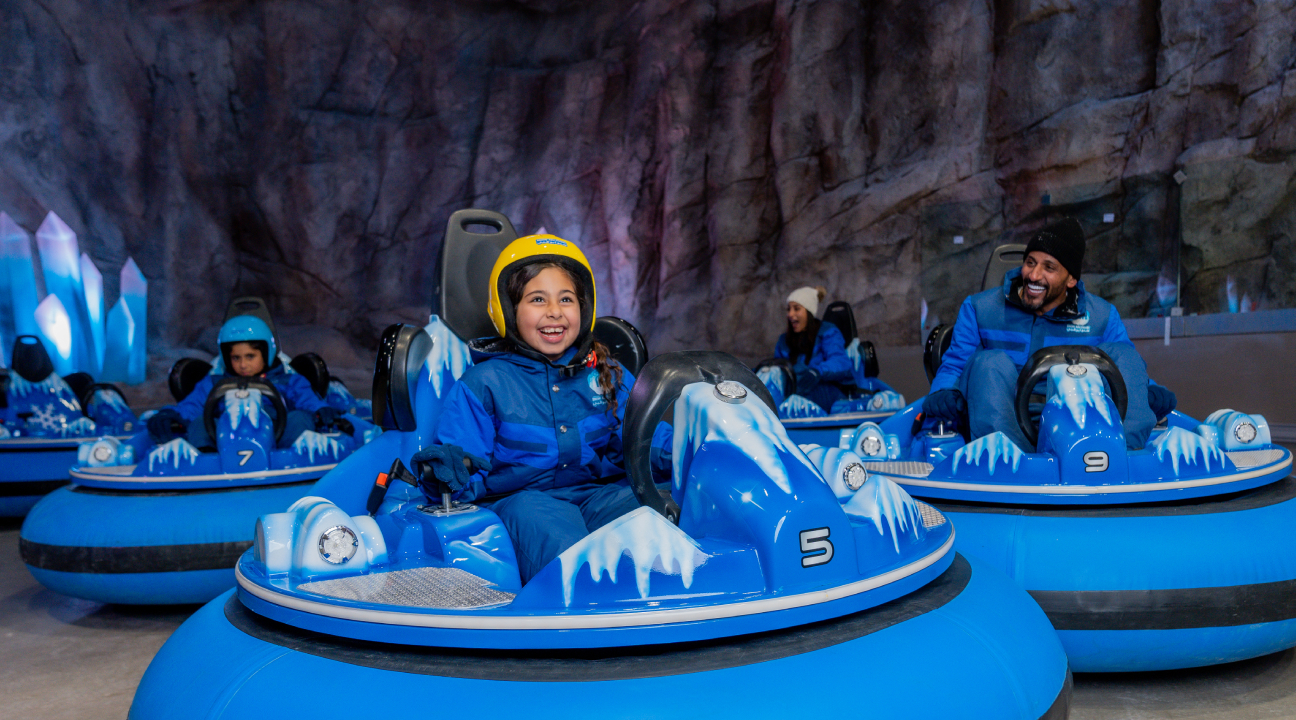 ICE AND FLOE'S BUMPER TUBES
Glide across the snow and bump into your friends on our delightful Ice and Floe's Bumper Tubes. It's simply unmissable!

FLURRIES' TREE TOWERS
Climb the lookout towers for a fantastic aerial view of our winter wonderland.
Climb Graupel's Peak
Catch sight of Graupel, the mischievous mountain troll who cut down the trees of Snow Abu Dhabi and made snow disappear! You'll find him chasing adventure-seekers down the mountain on a high-speed escape.
Book tickets ⟶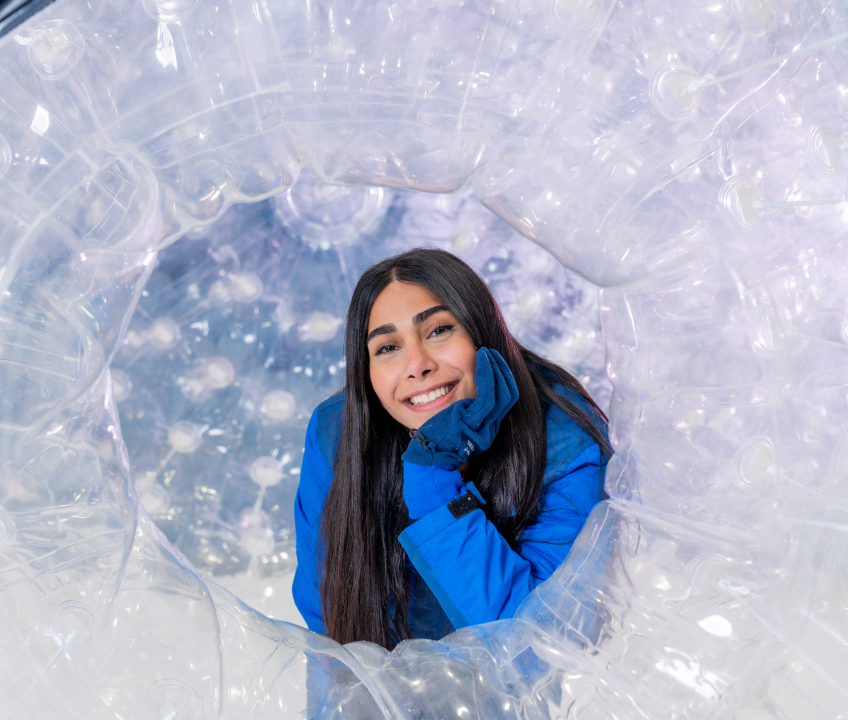 TROLL BOWL
Bowling for trolls, roll down the snowy lane inside an inflatable ball.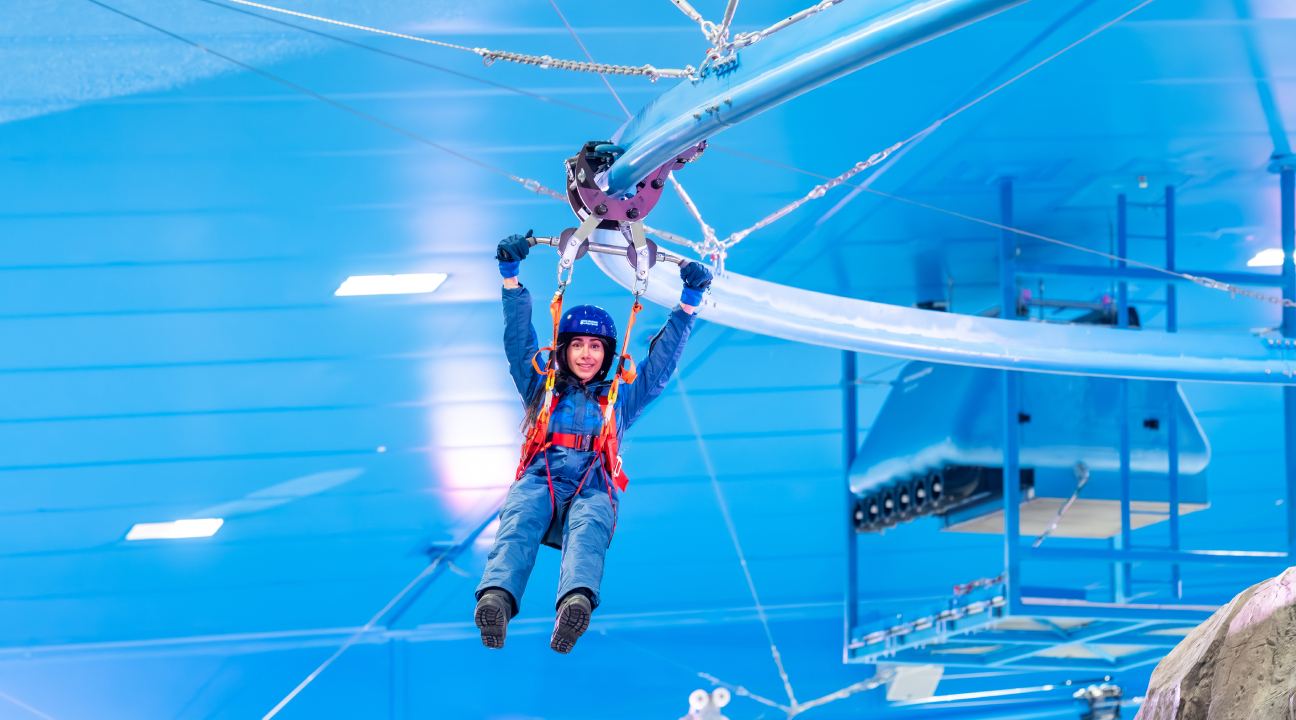 FLIGHT OF THE SNOWY OWL
Soar through the air on an exciting and suspended rollglider ride and discover the magnificent views of the enchanted forest.

Drift's Downhill Run
Slip and slide your way down the snow-laden slope through our broadest and straightest sledding hill. It's fun for everyone.
Experience a culinary adventure in winter wonderland, with a diverse selection of dishes that will fill your heart with warmth from a menu inspired by the wintery wonderland of Snow Abu Dhabi.